Cancer is increasing globally with 18.1 million new cases and 9.6 million cancer deaths predicted for 2018. Cancer survival has increased despite the rising in cancer cases thanks to advances in detection and treatment. Surgery, chemotherapy, and radiotherapy are examples of common therapies used in the treatment of cancer.
What is ONCORELIEF?

ONCORELIEF is a digital platform that can be used to overcome challenges related to the quality of life after cancer treatment. It offers a user-friendly application, called Guardian Angel (GA), which collects user data in order to offer support for post-treatment activities and tasks, suggest actions regarding the person's overall health status, improved quality of life and active health care and keep them engaged on a wellness journey that will protect their health over the prolonged post-cancer treatment period.
Data about the user are collected through a dedicated wearable wristband, which measures heart rate, oxygen levels and body temperature. The user also periodically fills certain questionnaires about physiological and psychological aspects (ePROMs, ePREMs), provided through the GA app, or by the doctor.
The main focus of ONCORELIEF has been placed on two types of cancer, Acute Myeloid Leukemia (AML) and Colorectal Cancer (CRC), which are among the most common types of cancer in adults. However, ONCORELIEF can be also provided as a cancer type-agnostic suite that can be properly adjusted to fulfill the needs of various cancer types according to their particular needs.
How are the data used and analyzed?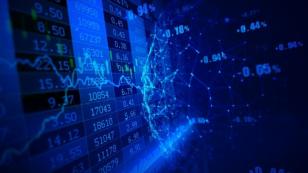 Through the daily use of ONCORELIEF, a large amount of data is collected, which are used to monitor the health status and post-treatment activities of the user. Methods from artificial intelligence (AI) and machine learning are used to compute and predict a personalized Quality of Life (QoL) index. The QoL index is a number (from 1 to 1000) that reflects the overall status of a specific person, based on cancer type, physical symptoms such as pain and mental health such as anxiety, depression, emotional distress or negative affect, and eventually how they live and work, including social life, exercise, nutrition and sleep.
The ONCORELIEF QoL index moves up or down in real time, depending on how body, symptoms, feelings and lifestyle change. When tracked over time, it offers a good indicator of how the person's health and wellbeing is evolving.
To maintain the user active and engaged, the Guardian Angel app applies motivation techniques from behavioral science, like positive reinforcement for doing the desirable behavior, provide personalized feedback and also provide recommendations based on each patient's data output and health status in order to improve their quality of life, improve health literacy, and fulfill their needs.
What are the benefits of using ONCORELIEF?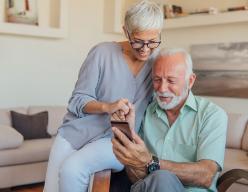 The ONCORELIEF system aims to improve the quality of life of cancer patients, as well as facilitate caregivers and clinicians. For patients, ONCORELIEF can be a way to better monitor their health, improve their understanding of their state, better cope with mental distress, depression and anxiety and learn how to improve their post-treatment lives. A better management of each one's own health and a more positive attitude can ultimately improve the social way of living for the patient, and even their employment status.
Clinicians also benefit from a real-time monitoring of the patients, reducing the required number of visits. They also benefit from the clinician-targeted services of ONCORELIEF, which offers monitoring dashboards, an AI engine for data analysis, automatic grouping of patients for improved intervention, etc.
Are my personal data protected?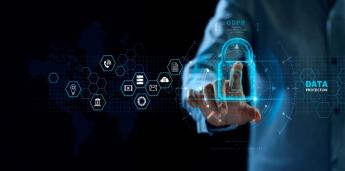 ONCORELIEF collects a number of personal information from the user, including physiological measurements from the wristband, answers to questionnaires, and information from the patient's electronic Case Report Forms (eCRF).
All data collected in ONCORELIEF are stored and protected according to the principles of the General Data Protection Regulation (GDPR), on protection of natural persons with regard to the processing of personal data and on the free movement of such data, so that privacy and security of data can be achieved.
Any person wishing to use ONCORELIEF first signs a consent form informing them about how and why the data are collected and used. Any ONCORELIEF user has, at any time, the right to stop using the application and providing their personal information, and to remove their personal information from the ONCORELIEF databases, so that they are no longer available and for the needs of the platform.